Tributes paid to 'Garret the Good'
"A voice of reason, humanity and integrity," is how former Attorney General Peter Sutherland remembered Garret Fitzgerald this morning as tributes were paid to the former Taoiseach on his passing. The sentiment was echoed by several others who knew Garret Fitzgerald throughout his political and professional career. [Below, articles on Garret Fitzgerald from the Magill archive.]
Taoiseach Enda Kenny was a TD during Fitzgerald's two terms as Taoiseach between 1981 and 1987. "He was a truly remarkable man who made a truly remarkable contribution to Ireland," Enda Kenny said. "His towering intellect was always balanced by a sense of decency and integrity. The remarkable contribution that he made in his Irish Times column over 50 years is a legacy that few will equal."
Ireland's former president Mary Robinson said on RTE radio that Garret FitzGerald's death at this time could be "an extraordinary gift" that could "remind us of the goodness in him that was the best of us". "He was a statesman more than a politician," she said, who "mentored the values that we need to think more about" in Irish life.
The former Fine Gael minister Gemma Hussey described how Fitzgerald persuaded her to enter politics. Describing his role in framing the Anglo Irish Agreement, Hussey said "he was burned up with this desire for peace and reconciliation". She said he was the "first man I met that was a natural feminist" and credited his role in supporting the Women's Movement.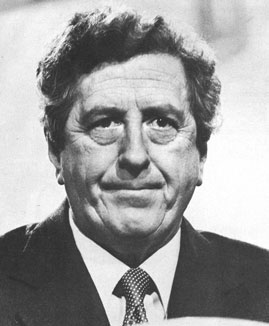 A former Fine Gael TD and the party's current spin doctor, Frank Flannery said Garret Fitzgerald evoked a level of admiration and had "a more pluralist, multicultural, feminist" view of Ireland than his counterparts. He said that Fitzgerald "left a legacy of yearning for a certain type of charismatic leadership" upon his resignation as Fine Gael party leader following the 1987 general election, "a bit like the democrats after John F Kennedy".
Flannery said that he wasn't the perfect leader. Cabinet meetings went on into the small hours of the night "because [Garret] believed in consensus...he was a peacemaker. He did not want votes to be taken, divisions to be caused, and everyone respected him for that.
"He was the opposite of a cynic. He was an optimist; he believed in solutions. He was a huge believer in Ireland and the people of Ireland. He was a nationalist. He would be a very enthusiastic tackler of the problems we have for the next five years were he a youthful politician again."
Peter Sutherland became the youngest Attorney General of Ireland in 1981 at the age of 34. He worked under two governments led by Garret FitzGerald. "He had an openness that defined his life in many ways," said Sutherland. "He spoke well of others all the time. He had a huge heart. His humanity, his integrity, his intellect...were all down to his huge heart. He is a huge loss to Ireland and to his family who loved him so much and who he loved so much. He was a voice of reason, a voice of humanity and a voice of integrity. There cannot be a better definition of a man than that."
Garret Fitzgerald worked for a decade at Aer Lingus until 1959. A statement from Aer Lingus said that Fitzgerald "played a significant role in the development of its route structure in the 1940s and 1950s at a time when Aer Lingus was central to the development of the country's economic growth.
"Without any of the modern day analysis tools, Dr FitzGerald brought his keen economic mind to bear on how to best to plan and utilise aircraft, laying the foundations for the future success of the airline in this important area."
Garret Fitzgerald was a relative latecomer to elected office, becoming a senator in 1965 at the age of 39 and a TD in 1969. As Minister for Foreign Affairs from 1973 to 1977 he forged links with EU partners and developed relationships with people in other member states. He succeeded Liam Cosgrave as leader of Fine Gael in 1977. In 1982 he is said to have "rescued" Fine Gael, winning the highest ever percentage of the vote for the party in the November election of that year.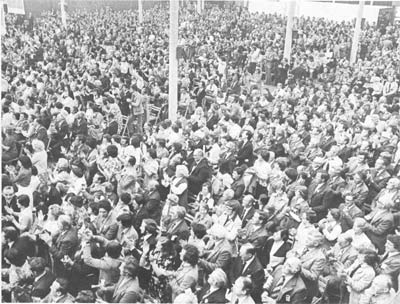 Labour Minister Ruari Quinn said that Garret Fitzgerald's passing on the week of the British Queen's visit to Ireland was particularly poignant given his role in Northern Ireland. Fitzgerald is credited with the successful negotiation of the Anglo Irish Agreement in 1985 with then-UK Prime Minister Margaret Thatcher. The Agreement gave the Irish government a role in Northern Ireland.
Garret Fitzgerald's wife Joan died in 1999. He is survived by his three children, John, Mark, Mary, and by his 10 grandchildren.
Subscribe to all archives here to read extensive profiles of Garret Fitzgerald from the Village and Magill archives. We are preparing a PDF feature with the best of this archive.