Major US internet policy speech - live discussion on Politico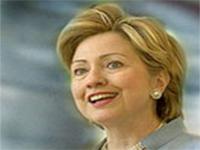 On Thursday, January 21 at approximately 2.30pm Irish time, Secretary Clinton will deliver a major policy address on Internet freedom at the Newseum in Washington, DC.
Politico will be running a live blog of the event on our homepage from 2.15pm Irish Time, and will also distribute a link to the live speech
The Secretary's speech will stake out new ground for U.S. foreign policy, in an area where human rights, development, technology, and innovation converge.   The speech will underscore the necessity and importance of preserving and promoting fundamental values such as the freedom of expression and the free flow of information.
Emphasizing these values is increasingly important in a world in which the exercise of the right to freedom of expression is often online.  The Secretary will manifest America's commitment to Internet freedom as part of the human right to freedom of expression and the free flow of information in the 21st century.
Illustrating the global nature of the issue, the Secretary has invited a number of exemplars in Internet freedom from abroad to attend the speech in person and participate in related activities in Washington during subsequent days.
Immediately following the speech, State Department Policy Director Anne Marie Slaughter will moderate a panel discussion on Internet freedom with distinguished representatives from industry, academia, and the international participants.  The speech will run for approximately one hour.
Live stream of the speech available here.