Ireland's total tax-take too far behind European norm, says Is Féidir Linn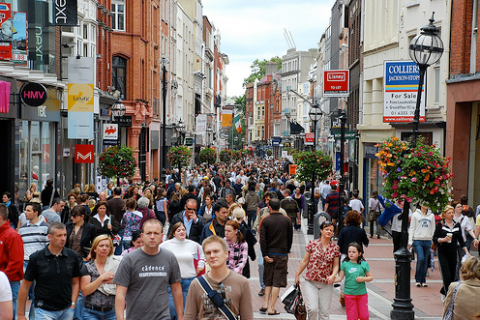 Yesterday Is Féidir Linn (IFL) published its position paper on the 2011 general election. The paper sets out the group's position on the banking crisis, the government's four-year plan, the EU-IMF-ECB bailout and Budget 2011. As well as this it outlines policy priorities for the next government.
Specifically, it argues that the four-year plan, the bailout and the budget are too narrow in scope as they concentrate soleley on the banking and fiscal crises, to the detriment of the other challenges facing the country such as social, reputational, and environmental crises.
Similar to the work done by the National Economic and Social Council (NESC) in this area, IFL argues that all these crises are interrelated, thus a comprehensive strategy which takes account of all aspects is necessary.
The paper presents several criticisms of the government's four-year plan, arguing for example that the cap of €250,000 on public sector salaries is insufficient. The group says no politician or top level official should receive more than €120,000 per annum until the financial crises is resolved.
In terms of policy priorities for the next government, the group suggests that a renegotiation of the timescale for the implementation of the EU-IMF-ECB plan is needed.
It also argues that Ireland should move away from a low-tax economy towards a fairly-taxed economy. It says that the country's total tax-take as a % of GDP lags far behind the European norm and the next government should aim to change this.
With regard to the banking crisis, IFL argues that any new government should negotiate that the bondholders (sub-ordinate and senior) should be required to meet a proportion of the banks' liabilities.
The full document is embedded below.
Is Féidir Linn is a collective of individuals concerned with community development, social inclusion, anti-poverty and equality issues; they aim to explore what an alternative economic and social development model for Ireland would look like, and what would be needed to gain support for its implementation. They are also part of the steering group behind the Claiming Our Future initiative.