Slovakia tries to wall off the news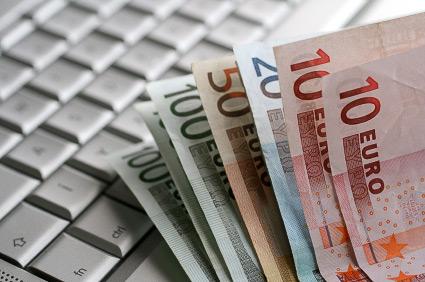 Paywalls are creeping in . The New York Times has one, the Vatican newspaper is building one, and Slovakian media are huddling behind one, en masse. Don't worry. Politico has no wall looming. Angela Long reports
Slovakia's attempt to put all its mainstream print media behind the same paywall is an interesting experiment. The Slovakians are ensuring a level playing field for their competing news organisations. This is being done by a common front paywall – so once you're inside, you can choose which digital news platform to read.
There will be a two-week free period, then consumers will have to pay €2.90 a month for access most of the nine main media organisations (all nine were originally supposed to go behind the wall, but four appear to have opted out). This starts on May 2.
The story's reported in today's Irish Times, adweek.com and other platforms, including the website of the Nieman Journalism Lab, here. As noted, it is an attempt to tackle the 'always an alternative' problem for most newspapers – if they erect an online paywall, readers can pick up similar news elsewhere.The New York Times has just introduced its paywall. This is a more progressive model, in more ways than one, than the News Corp paywall, as the NYT gives some stepped measure of access. To date, the NYT has the world's most successful English-language news site, in terms of visitors – nearly 62 million unique visitors in March 2011. It's about 23 million ahead of the competition, which is now the Daily Mail's vehicle, mailonline.co.uk.
It will be interesting to see how badly the paywall dents those figures.
Meanwhile in Ireland the national newspapers are not talking about any sort of paywall – but that doesn't mean they're not thinking about it, thinking and planning, lots. Necessity will be the mother of invention here.
The Independent group took its regional titles behind paywalls last year, and says it is pleased with the results so far. Not pleased enough to risk it with The Indo, or the Sunday Indo, which runs neck-and-neck with the Sunday World as Ireland's most popular newspaper.
Back in Slovakia, the father of the communal paywall is Toma Bella, former editor of leading newspaper SME. He tried and failed to get people to pay for the online edition's content, so came up with the idea of walling off all content. He now heads a company called Piano Media, which is acting as the middleman between the publishers and the punters.
Slovakia is bigger than Ireland population-wise, with around 5.7 million, of whom an estimated 4 million are on the internet. Bella expects that around 1 per cent of these will pay for the news websites – but even with that low figure he, and the news organisations, could make money.