Discussion outlines the 'corrosive' effect of social media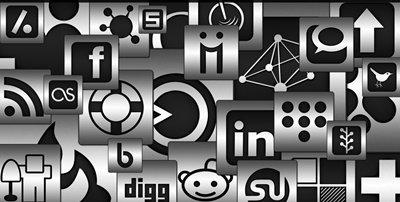 A prominent media expert warned yesterday of the dangers for media organisations in using social networking sites which have the potential to be "corrosive" to media authority. By Joe Galvin.
Richard Delevan, a journalist and managing director of McConnells Integrated, said there was a "cultural conflict between old and new media". He stated there was a lack of understanding among traditional media as to how to fully exploit social networking sites.
"The average person...spends more and more of their lives online," said Delevan. "That's great, but it does have a huge effect [for organisations]." Delevan said it was now easy for an organisation's authority to be challenged, and there were dangers of online discussion degenerating into an uninformed "free for all", thus subverting the original message.
Delevan was speaking at in the Dublin Institute of Technology (DIT) during a discussion entitled 'Communicating Directly with your Audience Online: Promise or Threat?'. The discussion was chaired by DIT's Michael Foley, and Delevan was joined on the panel by journalist John Gibbons and online media expert Dr. Chekov Feeney. The discussion took place as part of the 'Media and Civil Society in Crisis' conference.
Gibbons agreed that inaccurate- and opinion-driven discourse online can derail reasoned discussion. He cited his own experience with the Irish Times 'Have Your Say' section. He said that the internet allows "lies to travel half ways across the world before the truth can intervene". However, he did also say that the internet and social media sites are an "extraordinarily useful resource" if used correctly.
The panel's comments have renewed relevance following the recent debate over Miriam O'Callaghan's tweet confirming Gerry Ryan's death. Delevan said the episode had a corrosive effect on RTE's authority and, indeed, the broadcaster has moved to clamp down on the use of Twitter by their journalists.
"Traditional media approaches don't work through Facebook," said Delevan. He said that people purporting to speak in an organisation's name can have a damaging effect on that organisation's reputation. He cited the case of a prominent Irish charity, which he declined to name, which had a Facebook page set up in their name without their knowledge. He said the "angry" messages that were posted were highly embarassing to the organisation in question.
Gibbons, however, said that websites can flourish when they offer niche content tailored to their user's needs. IrishHealth.com, a website he set up in the mid-1990's is an example. The website is due to launch a "pollen app" for iTunes on 1 June 2010, allowing hay fever sufferers to check daily pollen counts while travelling.
He concluded by saying that while the internet was a "ruthless, winner-takes-all environment", there was huge potential to be tapped through careful planning and organisation and with an understanding of how the medium works.
Earlier in the conference, Sara Burke, former RTE broadcaster Roisin Boyd and Andy Storey of University College Dublin discussed the evolution of communication practices, specifically looking at the relationship between civil society organisations and the mainstream media.
Burke said that the media had created the "illusion of independence" but in reality was "lazy, right wing and uninformed". She cited her own experience in covering the health sector as an example, and said that journalists were willing to report verbatim the comments made by the Health Service Executive and the government without challenging them.
There was an agreement among the panellists that human stories, such as the case of Susie Long, can "give a picture" of the tragedy and allow it to enter mainstream media discourse. Overall, however, the panel said it was difficult to make the breakthrough into mainstream media discourse, and that the media itself could no longer afford to remain independent of vested interests.