Activists propose new system for EU Presidency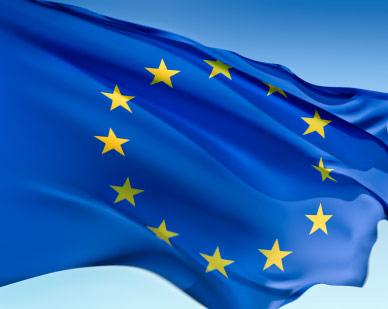 Grass roots activists have proposed a new system to elect the EU President. The system would allow candidates outside the largest political grouping in the EU Parliament to run for the Presidency. By Brendan Kelly.
Under the rules established by the Lisbon treaty, the president of the European Parliment is selected from the largest political grouping in parliament. Inspired by the failure of the Party of European Socialists (PES) to nominate a candidate to lead the grouping in the run up to the European Parlimentary elections, a grassroots activist movement within the party has proposed that candidates for the presidency would be subject to a United States-style primary whereby members of the grouping's consituent parties would be entitled to vote for their choice of candidate.
The proposals, currently championed in Ireland by PES coordinator Desmond O'Toole, would in the opinion of those supporting lead to an increasingly democratised European Parliament.
"The PES is the only pan-European party with a dedicated activists layer formally recognised in its statutes" said Mr O'Toole, "given that the post we are nominating is the President of the European Commission, then I believe it will extend democracy within the EU".
The Party of European Socialists is currently the second largest political grouping in the European Parliament. Acceptence of the proposals would put pressure on the six other groupings to select a candidate in a similiar fashion.
"I'm sure that such a move by the PES would provoke a response from the other parties, but we're years ahead of them on this. They may well be able to unite behind single candidates, but they will be unable to select them in a democratic fashion. That will be a huge boost for our candidate's legitimacy".
The consituent parties of the PES on the island of Ireland include the Labour Party in the Republic, and the SDLP in Northern Ireland. Under the terms of the proposals, all members of these parties would be eligible to vote in the primary.
When asked if there was a danger of the election becoming dominated by local or regional issues, Mr O'Toole replied, "Of course there is, the 'local' is ever-present, including at the national level, as we know to our own cost here in Ireland. A pan-European candidate would help galvanise support and a wider debate by offering a "face" to what till now have been rather abstract and distant arguments."
O'Toole continued, "The Labour Party's view has not been taken yet, but I would expect them to be broadly supportive.  We'll be polling party leaders and MEPs as part of the campaign".
Outside of Ireland, PES activists in Portugal, France, Romania and Belgium have also started to campaign on behalf of the proposals.